6

Yrs

400

Clients

50

Certified Professionals

30

Industries
Gas Equipment Direct, UK
Gas Equipment Direct is the UK's leading supplier of LPG and natural gas equipment, gas products and accessories, gas test equipment, gas control equipment, CPE, gas monitoring equipment, etc. GED has a stock range that carries over 8,000 product range covering most of the applications required to satisfy your requirements immediately.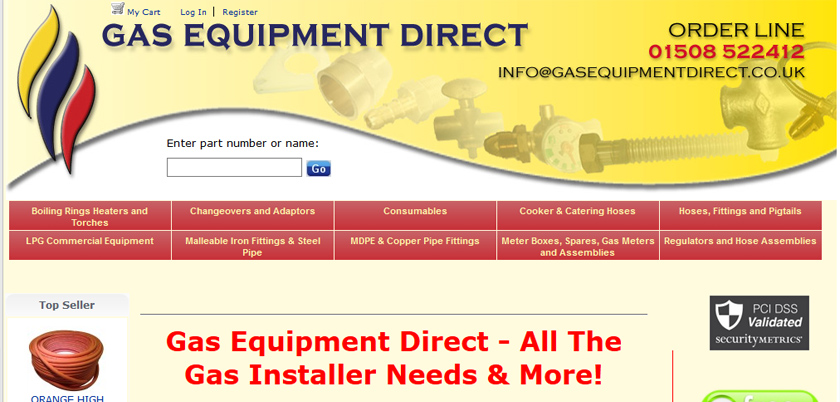 Challenges
Increasing Linkability
Increasing Brand Popularity
Choosing the Right Networks
Overlooking Visual Branding
Getting Lead Conversions from Social Sharing
Solutions
Authentic Connection with the Audience
Developing a Social Media Strategy
Turning Employees into Brand Advocates
Engaging in a Regulated Industry
Results
Established a humanistic relationship with the target audience.
Achieved enhanced awareness through content curation.
Set up top-notch engagement level prospective and existing customers.
Increased overall reach through shares and active participation.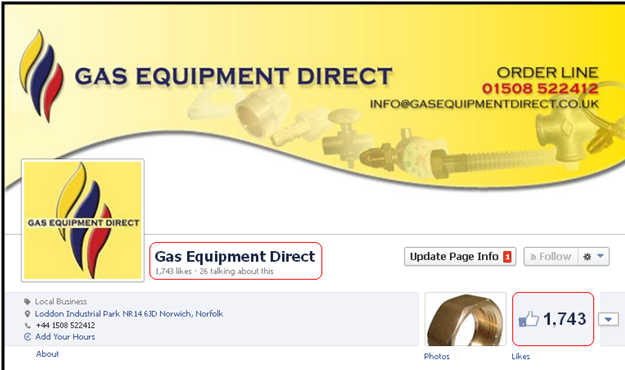 Facebook Stats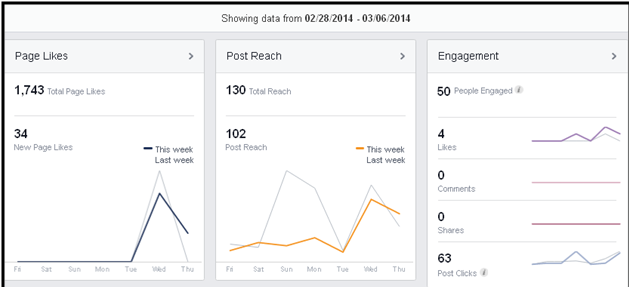 Social Reach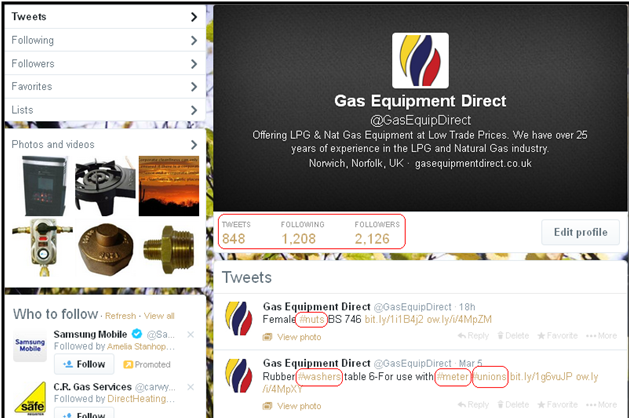 Twitter Stats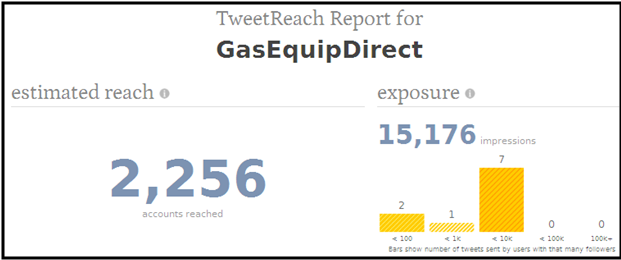 The Buzz Created
Dainik Bhaskar
Dainik Bhaskar is an Indian Hindi daily newspaper that is now the largest circulated daily newspaper in India. It is owned by Dainik Bhaskar Group (D B Corp Ltd.), the largest Print Media Company in India. Started in Bhopal in 1958, it expanded in 1983 with the launch of Dainik Bhaskar's Indore edition. Today, Dainik Bhaskar Group is present in 14 states with 62 editions in 4 major languages prevalent in India: Hindi, English, Marathi, and Gujarati.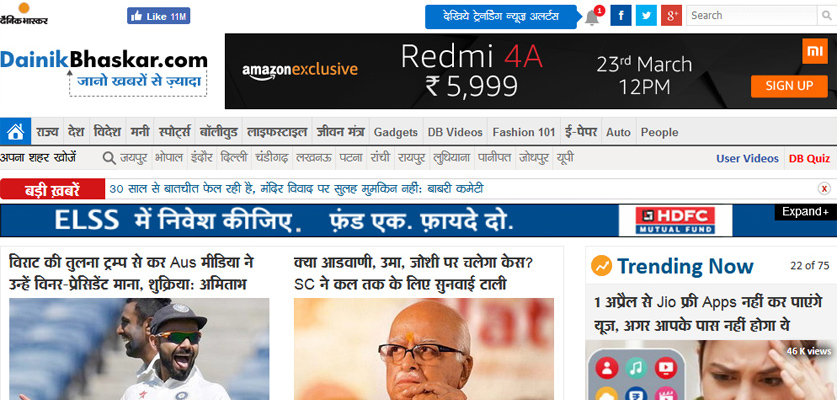 Challenges
Successfully indexing all pages in Google.
Solving issues related to duplicated content and repetitive inbound links from sister sites.
Brand awareness
User engagement
Website development
#1 Ranking in Google SERP
Solutions
Keyword research and site architecture
Technical review and log file analysis
Identify and address priority issues
Speed improvement goals
Link auditing
Competitor analysis
Be on social channels
Create a blog to engage customers
Results
400% increase in traffic — just over 2,000 visits a week increased to 8,000 visits a week over an eight-month period.
Improved Authority and Trust Metrics.
The domain's trust flow score increased from 3 to 13.
The citation flow score grew from 16 to 37.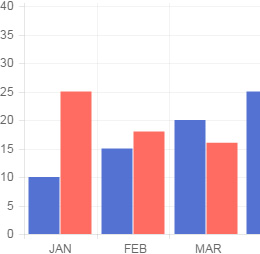 25% less CTR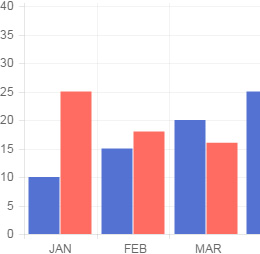 20% less CPA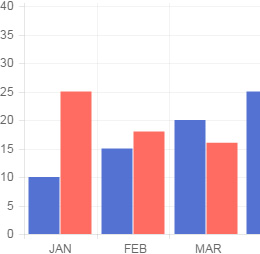 272% ROI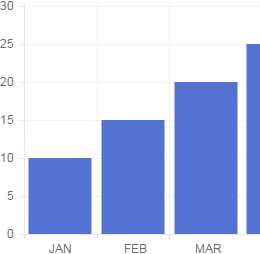 8452 Unique Visitor
The Chair Store – Australia
The Chair Store employs thousands of dedicated workers in manufacturing plants across Melbourne. Nearly all their furniture is built in Australia.
However, to bring the comfort of The Chair Store to homes around the world, they also serve markets around the globe. They currently sell their products in Asia, the United Kingdom, the USA, New Zealand, Latin America, Europe, the Middle East, and Africa.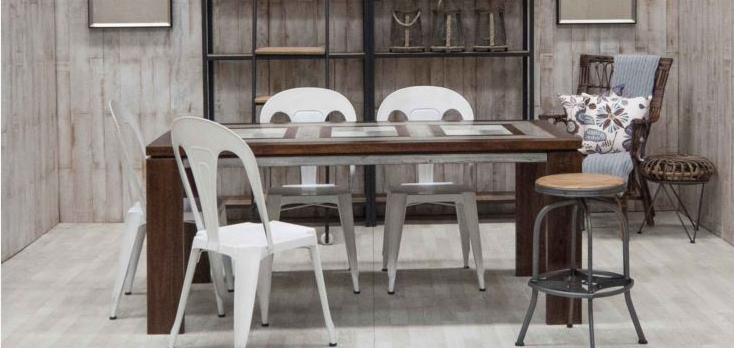 Challenges
Expand reach within targeted demographics.
Increase qualified traffic.
Turn traffic into quality leads.
Solutions
Extensive keyword research and market analysis.
Segment campaigns according to audience targeting.
Design a landing page with conversion optimization in mind.
Results
Goal conversions increased by 35% year over year.
Goal conversion rate increased by 111%.
Bounce rate & time on site improved by 19%.
Overall occupancy rate improved by 13% a year over the year.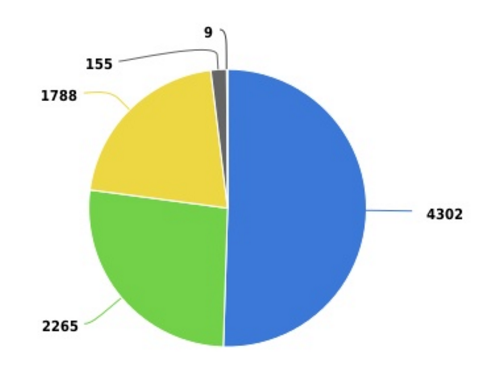 Geographic Performance

City Wise Performance

Network Performace

Conversion Performance
Fortis Healthworld
Fortishealthworld.com is an eCommerce portal of RWL Healthworld Ltd. (formerly known as Religare Wellness, Ltd.) and is one of India's leading healthcare retailers, which operates a chain of over 100 retail stores across Delhi NCR, Pune, and Bangalore.
The eCommerce store was launched with a vision to extend discerning store services and an exciting assortment of wellbeing products to its customers.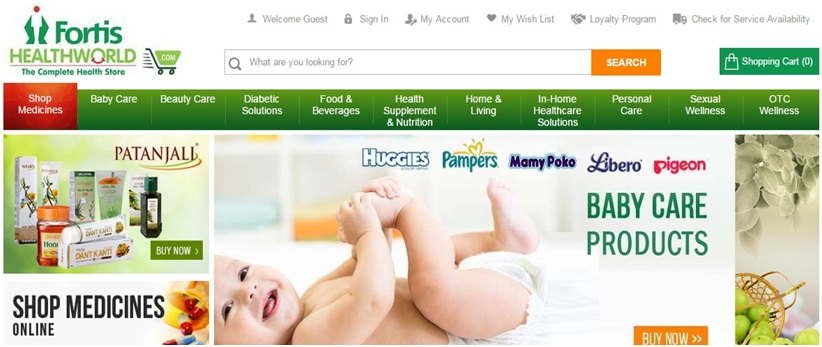 Challenges
The main challenge for Fortis Healthworld was reducing the PPC spends-to-sales ratio to make the eCommerce operations profitable. It had to compete against established eCommerce giants, such as Amazon and Flipkart in many product categories. And these giants had deep pockets that allowed them to keep funding discounts and lure customers to their sites. Under the circumstances, this was a tough task.
With more than 4500+ products to offer, the challenge extended to:
Understanding seasonality and demand of the products offered.
Losing out on valuable traffic.
Increase in cost of acquisition.
Solutions
To move towards the goal of decreasing spends-to-sales ratio, multiple steps were taken:
The campaign was restricted to the cities which already had a physical Fortis Healthworld store. This helped reduce shipping costs.
The focus was on selling higher-priced products to decrease the spends-to-sales ratio.
Competitive prices, offers, and stocks were closely tracked to scale campaigns at favorable moments.
Used re-marketing campaigns based on past behavior or search pattern of website visitors.
Optimized campaigns according to the spends-to-sales performance of devices.
Devised seasonal campaigns to leverage seasonal demand for specific health products. For example, anti-pollution masks and air purifiers saw a massive surge in demand during the days right after Diwali.
Results
Hard work paid off and the continuous comprehensive and controlled efforts were taken by our team. In the last one year:
Overall spends-to-sale dropped significantly by 72% while maintaining sales targets.
Revenue went up by 42.58%.
Converting traffic went down by 59.76%.
Campaign cost reduced to 54.37%.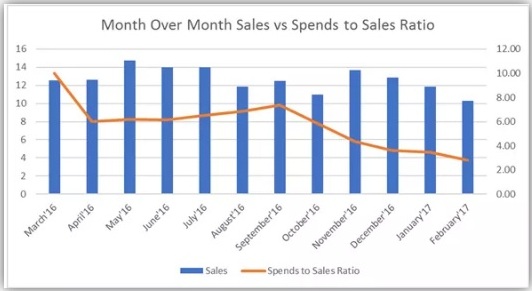 Spend to Sales Ratio
Swift Nature Camp
Jeff and Lonnie, directors of Swift Nature Camp, were looking for a very specific 20-40 mile geographic reach for their Search Engine Optimization campaign. The duo operates in the north woods of Wisconsin and their goal was to become visible on the Internet for homeschool summer camps, coed summer camps, science summer camps, etc. when used in a search phrase to locate a summer camp in Wisconsin.
After months of hard work, we measured the following results for SEO and digital marketing campaign:
Built an audience for their key business terms
Drive engagement with business service
Drive sales and leads on the website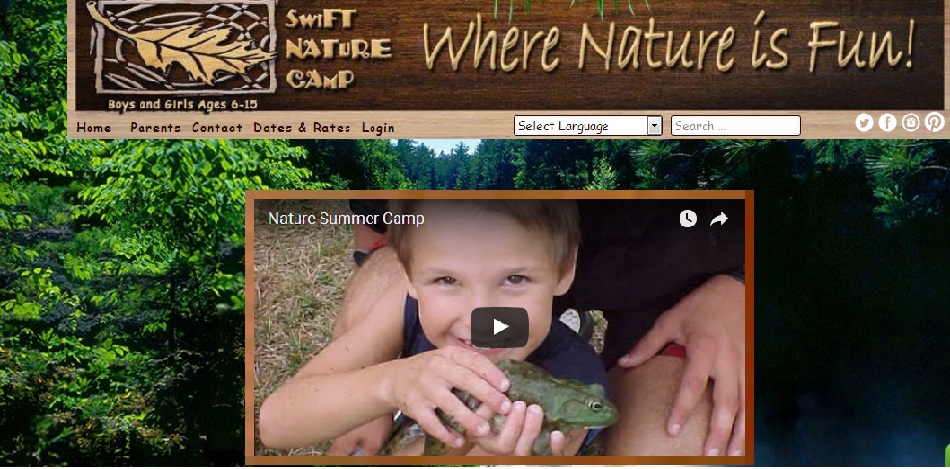 Challenges
When the website was first launched, there was no Internet visibility. It was necessary to type the domain name to find the website. The Internet competition was tough, there were many "summer camp" websites that had natural search and paid search results.
Vacations present a significant opportunity for an entertainment company like Swift Nature Camp to promote children's personal development but also give a narrow time band to enhance and optimize the site for SEO.
Swift Nature Camp was dealing with challenges like:
Coordinating SEO efforts and giving results within a short time span.
Low-quality content.
Lack of thematic grouping by keywords.
Non-optimal internal links.
Solutions
JumpUpper, an affluent media group working on multiple niches like Travel, Food, Entertainment, and many more is responsible for leading, developing, integrating SEO and content strategies.
SNC approached us and we took the opportunity by:
Doing a site audit, creating a keyword content model, and using the keyword and content features for SNC.
Resolved over 500 crawl errors, executed fundamental internal links, and anchor text recommendations.
Sitemaps were improved, rich snippets were added, and duplicate landing pages were removed.
After doing all the technical work, we found our best keyword opportunities and built content around it.
Results
SNC is currently in its third year of a Search Engine Optimization campaign and it took six months to obtain a solid hold on the desired geographic target market.
Right below is a graphic image from the Swift Nature Camp analytic reporting and other statistical data showing their weekly traffic activity and other SEO achievements.
The SEO campaign has successfully obtained and maintained top keyword phrase positions on Google.
Organic traffic for target keywords grew 34% along with improvement in conversions.
Individual feature pages for the remaining web pages are now receiving 45% of the total organic traffic.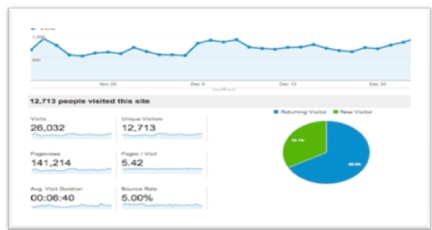 Achievements
Tshwane Gospel Choir
Tshwane Gospel Choir (TGC) is an ensemble of 34 vocalists and a 6-piece band from South America with a vision to become a 'globally trusted brand in spiritual upliftment'.
In 2012, we built on our relationship with TGC who invited us to consult on and manage their digital PR.
Their objective was to:
Increase awareness of Tshwane Gospel Choir (TGC) amongst their core target market.
Become a globally trusted brand in spiritual upliftment.
To provide the media with a fresh reason to talk about TGC.
To achieve maximum attendance and engagement at their events.

Challenges
TGC not only creates and plays music for the love of it, but also masters the nuts and bolts of business management with the goal to engage their audience with their music and, eventually, "go pro". But there is quite a bit of noise on the internet and busy people don't necessarily have the time or desire to check out every new thing that pops up in an ad on a sidebar.
So, they had to find a way to stand out from the crowd. And, there we came.
Facing the common challenges of the music industry –
Know the audience, to cater to them better.
Find out what type of content the audience wants.
Creating brand awareness in everything.
Responding to audiences' feedback.
Solutions
It took us long to fill the gap and learn the protocol, decorum, language, and most importantly, the reasonable goals.
These social media marketing strategies gave us our way to success.
Choosing the right social network(s) that suit the business the best to encourage the most interaction from fans.
Knowing the target audience's demographics to decide which social networks are best and when the best times are to make posts.
Analyzing the content and traffic.
Creating a call-to-action on social media profiles to drive traffic on special promotions.
Being consistent in our voice and images.
Making use of Google alerts.
Checking out the #TrendingHashtags of the day and creating something original and clever that stands out from the crowd.
Results
The band got to see massive gains across their social media domains, with nearly 66,045 likes on their Facebook page since the launch of the campaign. A brand new Instagram profile now boasts over 2,666 followers and their Twitter profile has gained 5,263 followers and 1,739 likes with their monthly listen counts now regularly passing the 1m mark.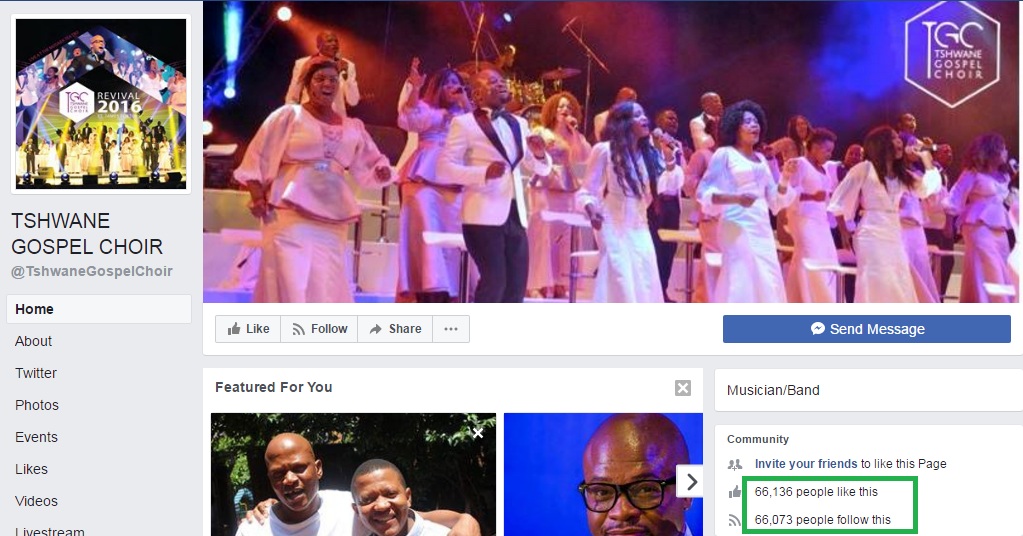 Facebook Performance

Twitter Stats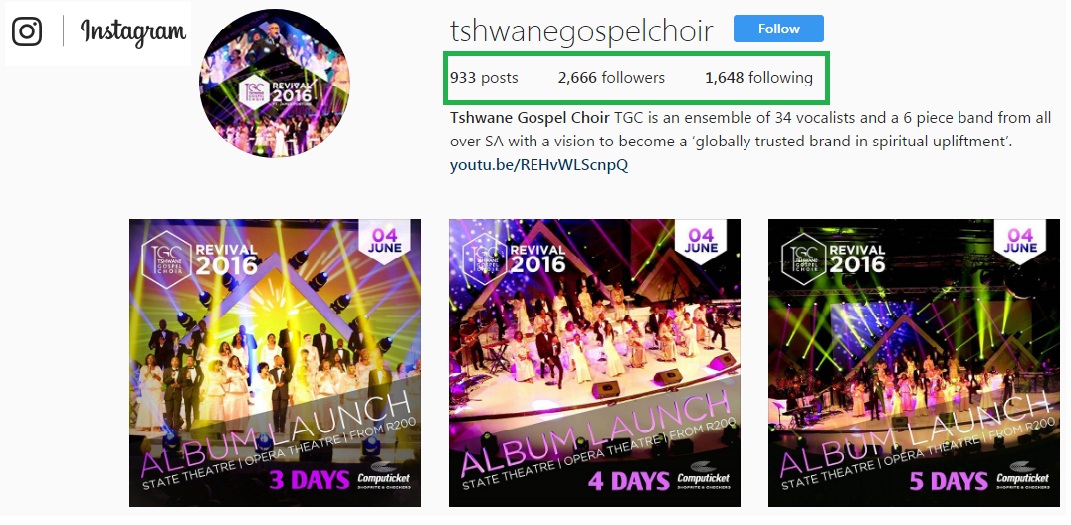 Instagram Overview
Sportswear Retailer
The client is an online sportswear retailer, selling big brands sportswear including Adidas, Nike, Puma, Reebok, and Gap. The website was launched in 2011; beyond standard maintenance and product updates, the site had no SEO or other marketing work online. In September 2015, the client approached JumpUpper for Digital Marketing (SEO and Social Media).
After months of our hard work, we measured the following results for SEO and digital marketing campaigns:
Built an audience for their key business terms.
Drove engagement with business service.
Drove sales and leads on the website.
Increased online transactions.

Challenges
Many customers said that the website felt "clunky" and did not meet with today's expectations of a high-end online shop. The client did not want a full website redesign. However, based on experience and on-site testing, we were happy to make some User Interface changes.
Solutions
As the client is selling top-end sportswear brands and targeting a specific segment within the market, we first researched target audience persona and their buyer journeys along with a thorough study of the brands stocked. This gave us a clear insight into the user personas, wants, and requirements from the website.
How Did We Do It?
We started with making some essential user interfaces changes that included (but weren't limited to):
Adjusting the layout of product pages.
Putting the Call to Action first.
Increasing the size of prices on product pages.
Improving the layout of category pages.
Removing "clutter" from category and product pages.
Implementation of more engaging social media buttons on product pages.
In addition to UI changes to further improve the User Experience and help with SEO, the following tasks were undertaken:
Implementation of Content Strategy, including planning and writing new static and blog content for the site.
Rewriting product descriptions in key categories.
Rewriting all meta title tags and description tags.
Implementation of Microformats/Rich Snippets.
Outreach to relevant industry authority figures.
Implementation of abandoned cart reminders and offers.
The final piece in the puzzle for the client was to implement an on-going social media campaign and manage the accounts during this period. The social media campaign included:
Optimization of platform accounts: Facebook, Twitter, and Google+.
Scheduling regular posts based on blog releases and industry news.
Running a small competition for Facebook followers (Product Giveaway).
Customer Outreach reaching out to those talking about sportswear as a gift.
Customer Service Offering help and advice for existing customers
Results and Return on Investment
After two years of SEO and social media work:
Basics Visits – 29,545 – UP 38.46% Over 200%
Unique Visitors – 24,614 – UP 35.80%
Pageviews – 116,595 – UP 67.20%
Growth Pages Per Visit – 3.95 – UP 20.75%
In Transactions E-Commerce Conversion Rate – 1.15% – UP 126.70%
Transactions per month – 339 – UP 213.89%
Revenue per month – £24,041 – UP 88.42%
Key Takeaways
Stay invested with a digital marketing plan that is flexible and in sync to rapidly changing consumer behavior. It is bound to give more than a favorable ROI in the long term with social appreciation and unique branding being the icing on the cake.
Previous
Next
Two words from our clients
From Pre-Launch digital marketing programs to executing organic Search Engine campaigns & gearing up social media engagements, We have served 'em all.
Jeff, Swift Nature Camp
I was skeptical of outsourcing my search engine optimization job; however, offered JumpUpper to do a pilot for me about a month. I was impressed with all the statistics and tools these guys use to measure the effectiveness of my campaign. I must say ~ they do it differently!
Eric, Eric Benny Sports Management
Love the way the boys strategized my campaign. Enjoying the progress and the engagement since 2014!
Terry, Acorn Finance
Just entering my 4th month with JU and already seeing remarkable rankings on my keywords!
See How Well YourPage is Optimized
Let us have the opportunity to evaluate your online presence and give you actionable insights.A Certified Digital Marketer will connect to you upon receiving your request.