6

Yrs

400

Clients

50

Certified Professionals

30

Industries
PPC Management Services
Our entire focus is on ensuring that all our clients maximize the ROI of their marketing efforts and pay-per-click outsourcing. We do this by crafting structured PPC campaigns that focus on three key things:
Keyword Research and Optimization

Ad Copy/Quality

Landing Page Relevance
Our PPC management services are anchored in deep research to ensure that your cost of acquisition is kept to a minimum. Through our extensive research, we are strategically positioned to find out what works best for you and your business. Doing so ensures speedy results, maximum ROI, and decreased costs.
How We Do It?
Defining the Strategy
As an eminent PPC management company, we do not underestimate the power of a good strategy. It is for this reason that our pay-per-click services are implemented using a strategy. When implemented, our strategies give you the best results and maximum ROI. Our strategy involves:
Researching and managing keywords that work best for you and your business.

Implementing analytics and tracking requirements properly.

Auditing your existing account and marketing channels to provide improvements.

Doing seasonality mapping.

Setting and defining your KPI expectations.

Securing your marketing assets to enable better management.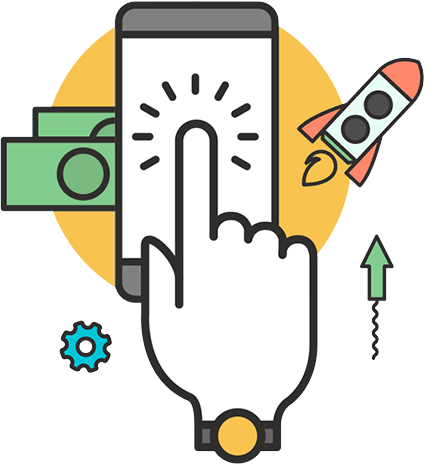 Reporting
When doing PPC outsourcing, reporting is very important to ensure that you and we are always on the same page. In this regard, we consistently report on what we are doing as well as on the audits that we continually do. All our reports include:
Competitor analysis.

Short, mid, and long term strategy.

An in-depth look at your industry to ensure you stay ahead of the pack.

An analysis of your traffic as well as your marketing and website performance.
Case Studies
Having delivered more than 450+ campaigns successfully, we know exactly what works and what does not for your website. We base our campaigns around objectives & results.
Optimizing and Testing
Setting up a powerful PPC account is not enough for getting sustainable results. In fact, it must be optimized and tested on a regular basis in order to get spectacular results. Here is what your PPC account will be set up with:
Ad copy testing

Landing page testing

Keyword performance management

Campaign performance management
Developing and Implementing
Once a workable strategy is defined, we are able to move towards the next step, which is to create and structure the PPC account as per industry standards and best practices. The process of developing and implementing PPC account includes:
Setting up automated account alerts.

Creating a dashboard and reports.

Installing Google Analytics.

Allocating budgets in the account.

Scheduling ads and geo-targeting with extensions.

Designing landing pages.

Creating ad copies.

Grouping keywords.

Implementing naming convention and account structure.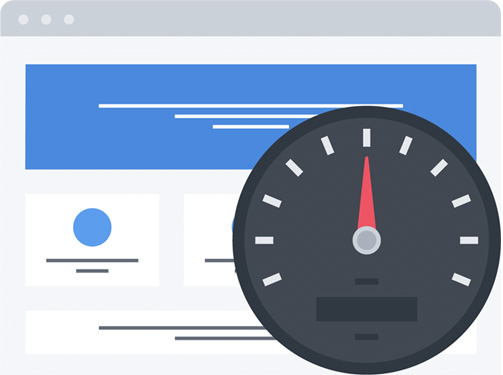 Maintaining
Even though a PPC campaign is developed and implemented, there is a need to take process of several repetitive tasks for its maintenance. We address the following in our campaign maintenance procedure.
Product feed management
Monitoring competitors
Zero clicks management
Zero impressions management
Disapproved ads management
Ongoing keyword mining
Two words from our clients
From Pre-Launch digital marketing programs to executing organic Search Engine campaigns & gearing up social media engagements, We have served 'em all.
Jeff, Swift Nature Camp
I was skeptical of outsourcing my search engine optimization job; however, offered JumpUpper to do a pilot for me about a month. I was impressed with all the statistics and tools these guys use to measure the effectiveness of my campaign. I must say ~ they do it differently!
Eric, Eric Benny Sports Management
Love the way the boys strategized my campaign. Enjoying the progress and the engagement since 2014!
Terry, Acorn Finance
Just entering my 4th month with JU and already seeing remarkable rankings on my keywords!
10 Good Reasons To hire JumpUpper !!
Every business is unique & so is our marketing strategy.
You get to hire dedicated experts who follow latest algorithmic updates & trends to offer ethical and intelligent marketing services.
Practicing risk-free SEO is our forte. Our SEO experts don't risk client's website & so they strictly follow good SEO ethics while running the campaign.
As a top-notch SEO company based in India, we have worked with many clients worldwide including SMEs & Fortune 500 companies & helped them achieve a higher rate of growth than expected in sales through organic traffic.
Our SEO agency comprises a team of SEO experts who are certified inbound marketers and Google Digital & Ecommerce certified professionals.
We have experienced working with some enterprise level tools like Brightedge (From Salesforce), Visual website optimizer, Moz, Ahrefs, etc.
Our team of expert SEO consultants have helped many sites recover from Google penalties (Penguin & Panda hits)
From small to large businesses, we give everyone the same treatment – the best SEO service.
We don't guarantee top rankings, nobody can. However, we assure improved organic traffic which is the ultimate purpose to hire SEO.
We're not a novice agency or just a link building company, our SEO agency have a team of experienced SEO experts who've got a decade of experience in driving traffic & sales.
See How Well YourPage is Optimized
Let us have the opportunity to evaluate your online presence and give you actionable insights.A Certified Digital Marketer will connect to you upon receiving your request.